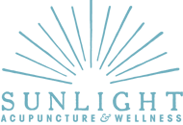 Here's what our clients say
Jude is wonderful and patient. I have a lot of medical issues and my doctors were out of suggestions. I was in persistent pain with headaches, nausea, stomach problems and persistent exhaustion. I can honestly say she has helped me with all of these things and more. Every time I leave I feel immense relief, I have energy and I am hopeful. She is worth every penny, and if you are curious to try it, I cannot recommend her highly enough.
-Heather
Client Review
I met Jude when I was at my worst. I had been to 15+ doctors who had correctly diagnosed a few things (but not all) but I couldn't heal. After seeing Jude for 2 months I began to heal. Then we slowly added in herbs and more treatments and 6 months later I was a new person! My digestive issues are 90% better and my autoimmune conditions are under control. Jude is a talented practitioner but also cares very much for her patients. I thank God I found Jude! - Christie
Client Review
Jude's creative, positive, spiritual energy opens a flow of healing energy that is so needed in the field of health and wellness. Her open mind and heart offer her clients a true spiritual and energy healing. Definitely, the right person who has surrendered herself to be of service to others and deserving to be in one's sacred space.
-Michelle
Facebook Review
Jude has been great help with good tips and advice for every condition! She has helped my husband with his gout, my digestive issues, and when I had hip replacement this summer, she started me on herbs and supplements which were incredibly helpful to prepare me before and after the surgery for prime healing and ridding the body of the anesthesia and drugs! She is an amazing health resource! We were not familiar with acupuncture until we started going to her, but have had favorable results!
-Kelly
Facebook Review
I Love how Jude takes time-honored practices and makes those benefit us still today! All of Her hard work is something we get to reap the benefits of!!! :)
-Mary
Facebook Review
Love Jude she always makes me feel refreshed after treatments. Highly recommend her.
-Sandy
Facebook Review
My back was a mess with stress, tension, anxiety from the last few years. I knew i didnt want to see my doctor for prescription drugs and physical therapty etc. My first experience with Jude was absolutely amazing! I am basically pain free from the first treatment! I am completely sold and satisfied with her knowledge, professionalism, passionate techniques, to assist those in need. I have recommended her to many medical professionals i work with. Thank you Jude! Looking forward to my next appointment.
-Ronda
Website Review